Laparoscopic Gastric Bypass Surgery
Laparoscopic Gastric Bypass Surgery
What is a laparoscopic gastric bypass?
Roux-en Y gastric bypass (RNYGB) is considered the "gold standard" weight control operation. It combines restriction with malabsorption which results in durable and significant weight loss.
Laparoscopic gastric bypass surgery also known as the Roux-en-Y gastric bypass is a minimally invasive surgery that has demonstrated an excellent balance of weight loss and side effects that are manageable.
This procedure is widely viewed as a safe and the most effective means of achieving long-term weight loss in patients who suffer from severe obesity.
Gastric Bypass Surgery in Mombasa, Kenya
Specialized care, one patient at a time
The comprehensive weight management program at Kenya Laparoscopic Surgery Services (KLASS) offers the most advanced weight management programs, including minimally-invasive bariatric surgery for individuals who are unable to effectively lose weight using conventional methods such as diet and exercise.
Top-rated bariatric surgeon – Dr. Yusuf Palkhi is one of the few surgeons in Mombasa, Kenya that offer the gastric bypass as a laparoscopic or keyhole procedure. Keyhole procedures result in a superior recovery compared to traditional or open procedures.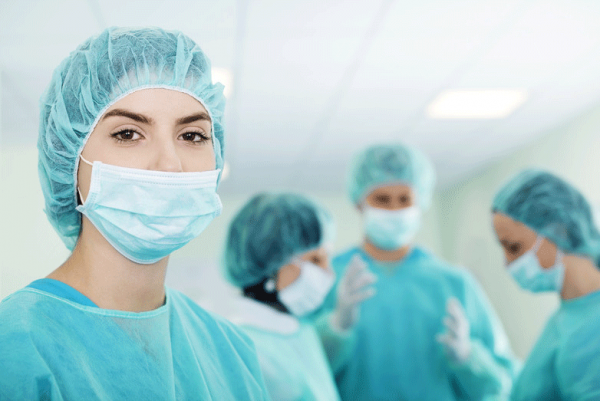 What happens during gastric bypass surgery?
Just like other laparoscopic operations, the laparoscopic gastric bypass is performed using a tiny camera called a laparoscope and requires only a few small incisions on the abdominal wall.
During the gastric bypass procedure, the stomach is sewn to create a smaller stomach pouch that can hold only hold about a half-cup of food. The idea behind the pouch is that an individual feels full more quickly with a smaller stomach, and thus eats less.
This procedure involves dividing the stomach so that it consists of two parts – the majority of the stomach and a small pouch that the surgeon creates. This pouch then functions as your stomach.
The majority of the stomach is "bypassed" during the digestive process. Only the small pouch processes the food you eat.
Therefore, your food intake is restricted because you feel full faster than before. Some of the food also moves straight through the intestines, which reduces the number of calories you absorb.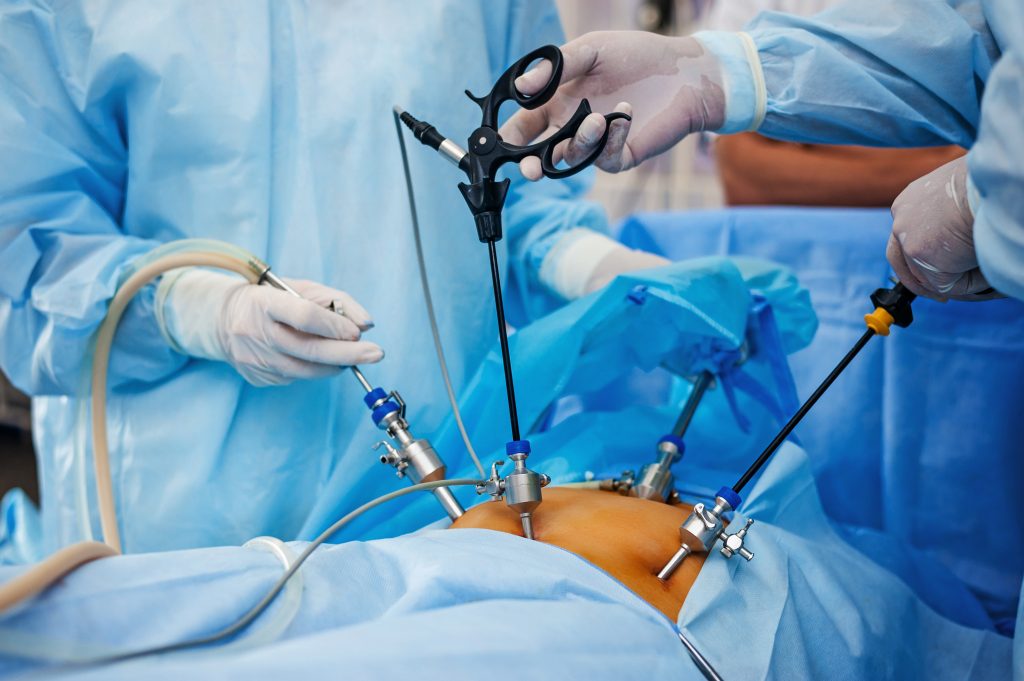 Advantages of Laparoscopic
Gastric Bypass Surgery

It generally leads to more rapid weight loss compared to the Lap-Band and the gastric sleeve.
There is a side effect of the gastric bypass called dumping syndrome. Although some think of dumping syndrome as a negative side effect, it can also be thought of as an advantage. Dumping syndrome is stomach pain that comes from eating high-calorie foods, and this pain can serve as a useful deterrent from eating foods that will hamper your weight loss effort.
There are no devices put into your body, so there is nothing that may break or erode as there can be with the gastric band surgery.
Disadvantages of Gastric Bypass Surgery
This procedure has a slightly higher rate of complications than the other operations (i.e. gastric banding, sleeve gastrectomy) because of multiple staple lines and new bowel connections.
When fewer calories are absorbed, fewer nutrients are also absorbed. Patients need to take oral supplements of iron, vitamins, and calcium for life, and some patients also need Vitamin B12 injections to avoid more complications.
Recovery after gastric bypass surgery
With the laparoscopic approach, there is quicker recovery and lower risk of complications such as infection or hernia.
Patients typically stay in the hospital between two and three days after a laparoscopic gastric bypass. Most patients can even exercise the very next day after the procedure.
The criteria that determine when a patient is ready to return home include being able to eat and drink a certain amount of liquid each hour and no longer needing any injectable pain medications. A typical post-gastric bypass diet consists of liquid and pureed food for a few weeks after surgery.
After the surgery, it is important to maintain a healthy lifestyle, such as a strict diet and an exercise regime. Laparoscopic gastric bypass is a means to a healthier and long-lasting life, which requires dedication and hard work.
Your Laparoscopy Procedure at KLASS
Innovative Health Care to Meet Your Emotional Needs
Dr. Yusuf Palkhi was one of the first surgeons in Mombasa to introduce minimally invasive surgical procedures in Mombasa town to help individuals who were in need of laparoscopic general surgical procedures.
He is committed to improving the lifestyles of individuals residing in Mombasa to help them take back control of their lives without the need to travel far for such procedures.
Together with his expert surgical team in Mombasa, Kenya they provide the highest level of holistic surgical care to individuals, ensuring that they meet their individual health needs.
He is keen on ensuring that majority of people have access to expert, world-class care and expertise that is both affordable and accommodating to their needs and life goals.
Dr. Yusuf Palkhi, a laparoscopic surgeon in Mombasa, Kenya specializes in helping individuals who ail from the appendix, gallbladder, reflux, hernia repairs, colon, pancreas, spleen, and emergency abdominal surgeries.
He is also very passionate about helping individuals regain control of their lives through bariatric weight loss procedures.
Book An Appointment 
Should you wish to book your appointment online, Our Doctors Calendar is available to you, Simply head over to Reserve your Appointment and view the doctors available times where we can be able to help you.