Pancreas surgery may sometimes provide a good solution to pancreas related problems including pancreatic cancer, inflammation of the pancreas, and pancreatitis.
The pancreas is an organ located in the abdomen. It's a relatively small organ, about the size and shape of a hot-dog bun. It is nestled in a curve of the upper intestine and surrounded by the stomach, spleen, kidneys, and intestines.
Therefore, for most people, the pancreas is one of those organs that is little understood. In most cases, it even goes unnoticed until something goes wrong.
What are the functions of the pancreas?
The pancreas has two main functions. First of all, the pancreas plays the role of endocrine function. In this case, it regulates the amount of sugar in the blood.
Secondly, the pancreas plays an exocrine function. In this case, the pancreas produces many of the enzymes that convert what we eat and drink into useful nutrients – sugars, vitamins, minerals – that are absorbed into the bloodstream through the walls of the intestines.
Generally, the pancreas is a key part of a very complicated feedback system that monitors the levels of blood sugar (energy source) and the composition of what we eat to regulate hunger, thirst, and the process of digestion.
Compassionate Pancreas Surgery in Mombasa, Kenya
If you are experiencing any unusual symptoms or would just like more information, especially regarding pancreas surgery, please make an appointment to see our physician right away for a thorough consultation, evaluation, and examination by a physician for an accurate diagnosis and treatment plan.
Kenya Laparoscopic surgery Services (KLASS) provides the highest level of surgical care in Kenya and surrounding countries, our multi-disciplinary team of surgeons and clinicians offers pancreas surgery with great expertise.
At KLASS, our practitioners are well-versed in the diagnosis and management of pancreas diseases together with pancreas surgery.
Schedule a consultation with our top-rated general surgeon located in Mombasa, Kenya to learn more about the minimally invasive pancreas surgery procedures we apply to help you return to a healthy lifestyle.
Long-term lifestyle patterns affect the pancreas and all the organs of the digestive system.
Among other things, continual overeating, eating too much of certain foods (fats, sugars), smoking, and consumption of alcohol strain the system. In a variety of ways, the pancreas sometimes reacts to the strain by developing serious medical conditions.
Disorders affecting the pancreas include pancreatitis, precancerous conditions, and pancreatic cancer. Each disorder may exhibit different symptoms and requires different treatments. If not treated while in their early stages, pancreas surgery is often the last resort.
Pancreatitis is an inflammation of the pancreas. Pancreatitis occurs when pancreatic enzyme secretions build up and begin to digest the organ itself.
Long time abuse of alcohol causes pancreatitis. Consequently, this can lead to damage and scarring of the pancreas. In other cases, gallstones can lead to pancreatitis.
Benign pancreatic tumors and cysts are relatively common, especially as people grow older. When the cysts become large or have a high probability of becoming cancerous, surgical removal is normally recommended. In particular, partial pancreatectomy may be an appropriate treatment.
The most common form of pancreatic cancer is pancreatic adenocarcinoma, an exocrine tumor arising from the cells lining the pancreatic duct.
What are the
symptoms of pancreatic diseases?

Upper abdominal pain that radiates into the back; it may be aggravated by eating, especially foods high in fat.
Jaundice – This is yellowing of the eyes and skin.
Increased heart rate.
Swollen and tender abdomen.
Nausea and vomiting.
Steps you can take to prevent pancreas diseases
If your pancreas becomes swollen several times, it may result in chronic pancreatitis, which may require more drastic forms of treatment like surgery.
To avoid pancreas surgery, it's highly recommended that you adopt the following practices to lower your risk and prevent your pancreas from becoming inflamed again.
First, eat a healthy diet composed of organically grown fruits, vegetables, and proteins.
Secondly, reduce your sugar intake.
Thirdly, give up alcohol consumption.
Finally, In an attempt to lose weight quickly, avoid crash diets because sudden weight loss makes your liver ramp up its cholesterol production.
Diagnosis of Pancreas Diseases
Several tests are used to diagnose pancreas problems. They include the following:
Blood tests. This is done to check for signs of related conditions, including infection, anemia (low blood count), and dehydration. A tumor marker called CA 19-9 may be checked if pancreatic cancer is suspected.
Stool tests. This is used to measure levels of fat that could suggest your digestive system is not absorbing nutrients adequately.
CT scans are very detailed and help physicians diagnose many conditions that may not be as easily diagnosed with other imaging methods like X-ray or ultrasound.
Magnetic resonance imaging, or MRI, is a non-invasive pancreatic diagnostic test that uses a large magnet, pulses of radiofrequency waves, and a computer to create detailed images of organs and structures within your body.
Endoscopic ultrasound is a highly valuable technique to biopsy tumors of the pancreas. It is used to look for inflammation and blockages in the pancreatic duct or bile duct.
Abdominal ultrasound to look for gallstones and pancreas inflammation.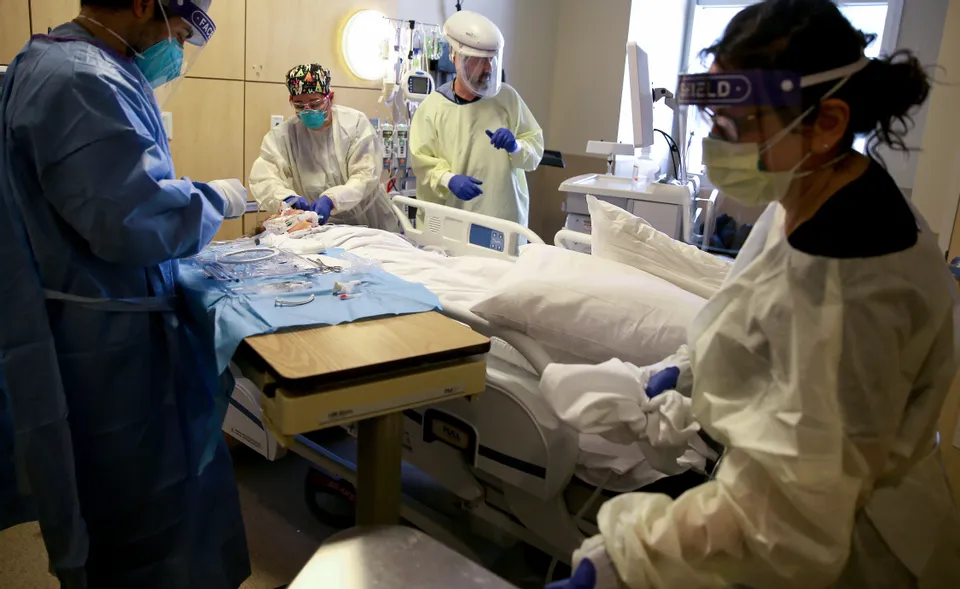 Treatment for Pancreatic Conditions
Treatment for conditions such as pancreatitis and diabetes usually consists of a combination of diet and drugs or insulin replacement. In rare circumstances, such as injury or the effect of a tumor, surgery is involved.
Doctors often prescribe digestive enzymes and vitamin supplements. Patients who develop diabetes may have to take insulin shots and follow strict diets.
In mild cases caused by alcohol abuse, the patient may be able to get relief by simply avoiding alcohol altogether. Those who do not give up drinking or fail to respond well to other treatments often live with disabling daily pain.
Depending on the cause of your pancreatitis, treatment may include:
Procedures to remove bile duct obstructions. Pancreatitis caused by a narrowed or blocked bile duct may require procedures to open or widen the bile duct.
Gallbladder surgery. If gallstones caused your pancreatitis, your doctor may recommend surgery to remove your gallbladder (cholecystectomy).
Pancreas surgery. Surgery may be necessary to drain fluid from your pancreas or to remove diseased tissue.
Treatment for alcohol dependence. Drinking several drinks a day over many years can cause pancreatitis. If this is the cause of your pancreatitis, your doctor may recommend you enter a treatment program for alcohol addiction. Continuing to drink may worsen your pancreatitis and lead to serious complications
Laparoscopic Treatment of
pancreatic diseases

The most common and generally successful laparoscopic treatment for the pancreas is the laparoscopic distal pancreatectomy or the removal of a portion of the pancreas from the body or tail sections.
This procedure is most often performed on benign lesions, neuroendocrine tumors, or low-grade malignancies (especially cystic tumors). It is less effective with pancreatic adenocarcinoma.
There are several other conditions, such as physical damage to the pancreas caused by impact, potentially cancerous lesions (pancreatic mucinous cystic neoplasms), and pancreatic transplants, where a laparoscopic pancreatectomy may be the best choice.
At KLASS, we use state-of-the-art technology to provide specialized, comprehensive care for pancreas conditions to help you live a happier, healthier life.
Risks and post-operative complications of laparoscopic pancreatectomy
Fistula – internal bleeding due to breaks in sutures, tissue tearing, or weakened organ wall areas.
Pancreatic enzyme insufficiency – where the pancreas no longer produces enough enzymes for the complete digestion of food. This may require enzymatic replacement.
Injury to the spleen or bowel.
Your Laparoscopy Procedure With Dr. Yusuf Palkhi
Advanced Techniques, Quicker Recovery
Dr. Yusuf Palkhi was one of the first surgeons in Mombasa to introduce minimally invasive surgical procedures in Mombasa town to help individuals who were in need of laparoscopic general surgical procedures.
He is committed to improving the lifestyles of individuals residing in Mombasa to help them take back control of their lives without the need to travel far for such procedures.
Together with his expert surgical team in Mombasa, Kenya they provide the highest level of holistic surgical care to individuals, ensuring that they meet their individual health needs.
He is keen on ensuring that majority of people have access to expert, world-class care and expertise that is both affordable and accommodating to their needs and life goals.
Dr. Yusuf Palkhi, a laparoscopic surgeon in Mombasa, Kenya specializes in helping individuals who ail from the appendix, gallbladder, reflux, hernia repairs, colon, pancreas, spleen, and emergency abdominal surgeries.
He is also very passionate about helping individuals regain control of their lives through bariatric weight loss procedures.
Reserve An Appointment
Should you wish to book your appointment online, Our Doctors Calendar is available to you, Simply head over to Reserve your Appointment and view the doctors available times where we can be able to help you