Laparoscopic Gastric Balloon Surgery
Laparoscopic Gastric Banding Surgery
Adjustable Gastric Band Surgery
What is the gastric lap band?
Popularly known as the lap-band, a gastric band is a hollow band made of special material is placed around the stomach near its upper end, creating a small pouch and a narrow passage into the larger remainder of the stomach.
Gastric banding is used for weight loss in severely obese adults who have been obese for at least five years and for whom non-surgical weight loss methods have not been successful.
Gastric Banding Surgery in Mombasa, Kenya
Your health means everything
Losing weight isn't simply a matter of mind over matter and many men and women struggle with their weight despite repeated dieting.
For some overweight and obese people, diet and exercise alone simply cannot achieve long-term adequate weight loss.
For these individuals, Kenya Laparoscopic Surgery Services offers a sophisticated weight-loss surgery option called the lap band.
At KLASS, our weight loss program offers bariatric surgery to those suffering from obesity in Kenya and the world. Our dedicated weight loss surgeons in Kenya and the team provide safe and effective solutions to excess weight and morbid obesity.
Schedule a consultation with our top-rated bariatric surgeon in Mombasa, Kenya to learn more and get the care, treatment, and support you deserve.
How Does Gastric Banding Work?
During your gastric banding surgery in Kenya with Dr. Yusuf Palkhi, the band is placed around the upper part of the stomach, creating a small pouch that can hold only a small amount of food.
The narrowed opening between the stomach pouch and the rest of the stomach controls how quickly food passes from the pouch to the lower part of the stomach.
The band is connected to a port, through which the device is inflated at intervals to facilitate continued weight loss. Saline is injected into the port to inflate the band, making the passage into the lower part of the stomach smaller.
This restricts the intake of food and allows the patient to feel full despite eating smaller quantities, it also increases the time it takes for food to be digested.
This resistance translates into satiety resulting in hunger control and inducing a sense of fullness with small portions of food. Adjustments to the band are done until the right amount of restriction is achieved.
It is a purely restrictive approach to weight loss surgery that utilizes an adjustable gastric band to limit the capacity of the stomach. This is a fairly safe, short procedure which may be a good option as a more moderate weight loss surgery.
Weight loss is achieved by restricting the quantity of food consumed and there is no intestinal bypass. Food passes slowly through the outlet (band) from the upper stomach pouch to the lower part more slowly, causing a sense of fullness that lasts longer.
Advantages of Laparoscopic
Lap- Band Surgery

Patients who have had the adjustable gastric banding surgery are typically able to steadily lose weight at a healthy rate.
The lap-band procedure is reversible. Although the band is meant to stay in place permanently, if there are side effects or other reasons to remove it, this is an option.
Improvement in all major diseases caused by obesity has been documented, including sleep apnea, hypertension, high cholesterol, type 2 diabetes, and depression.
The band is adjustable. This means that the surgeon can change the level of fluid in your band at a quick office visit.
Lap-Band surgery at KLASS has no risk of malabsorption, therefore no extra vitamin deficiencies to worry about.
There is very little risk of "dumping" syndrome.
KLASS applies a laparoscopy/keyhole approach, therefore there is  less scarring or wound problems and quicker return to work (1-2 weeks)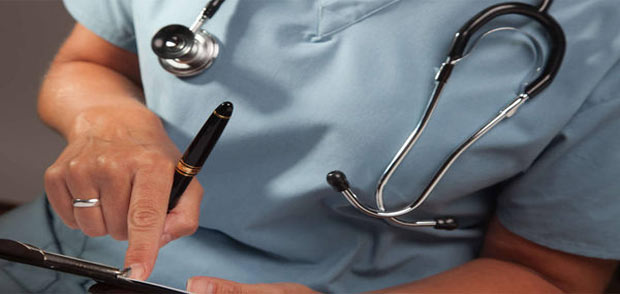 Lap – Band Risks and Possible Complications
To achieve maximum success, patients should follow the specific diet and exercise guidelines that are recommended by your surgeon.
Gastric banding requires that the patient continues to follow-up with their surgeon to access adjustment needs based on the patient's hunger and desired long-term weight loss.
However, there are potential side effects and risks associated with laparoscopic banding surgery.
Common side effects include nausea and vomiting, heartburn, abdominal pain, and slippage of the band.
It is also possible for food to get stuck if you take bites that are too big or do not chew your food very carefully. This can be uncomfortable and potentially dangerous. Patients must be mindful of eating carefully with the band.
Other risks include prolapse, pouch dilatation, band erosion, and infection of the band, or port leak.
Some side effects are managed in follow up visits, but the most serious side effects require either another operation or hospitalization.
Safe, Effective Weight Loss Treatments at KLASS
Dr. Yusuf Palkhi was one of the first surgeons in Mombasa to introduce minimally invasive surgical procedures in Mombasa town to help individuals who were in need of laparoscopic general surgical procedures.
He is committed to improving the lifestyles of individuals residing in Mombasa to help them take back control of their lives without the need to travel far for such procedures.
Together with his expert surgical team in Mombasa, Kenya they provide the highest level of holistic surgical care to individuals, ensuring that they meet their individual health needs.
He is keen on ensuring that majority of people have access to expert, world-class care and expertise that is both affordable and accommodating to their needs and life goals.
Dr. Yusuf Palkhi, a laparoscopic surgeon in Mombasa, Kenya specializes in helping individuals who ail from the appendix, gallbladder, reflux, hernia repairs, colon, pancreas, spleen, and emergency abdominal surgeries.
He is also very passionate about helping individuals regain control of their lives through bariatric weight loss procedures.
Reserve An Appointment
Should you wish to book your appointment online, Our Doctors Calendar is available to you, Simply head over to Reserve your Appointment and view the doctors available times where we can be able to help you