Compassionate Fibroids Care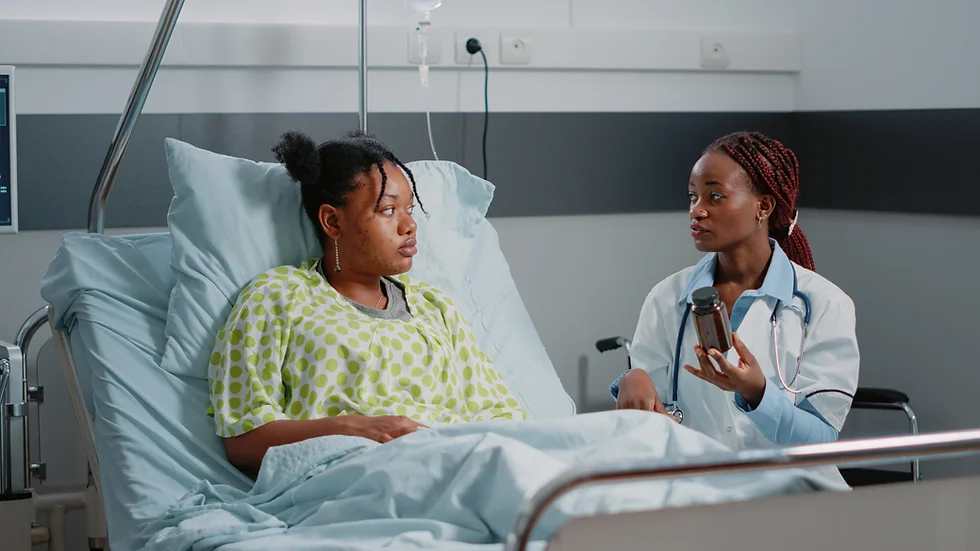 Uterine fibroids can cause pain and stress for women in their childbearing years. At KLASS, we understand what you are going through and have dedicated our lives to helping women who ail from uterine fibroids using the most advanced, minimally invasive procedures to help you achieve your goals.
We are advanced-trained GYN specialists and we take into consideration your plans, such as whether you intend to have children or if you are willing to undergo future surgeries, should additional tumors grow. We get to know each patient on a personal level to ensure that they are getting the treatment that is right for them.
For complex gynecologic conditions, choosing a specialist is essential. At KLASS, we are dedicated to the techniques and procedures that optimize the surgical care and recovery of women. We are board-certified, fellowship-trained in minimally invasive surgery centre. Since we get a high volume of patients needing gynecological surgery, we have the experience to have mastered the procedures and skills.
As a patient, we urge you to find peace of mind in the form of the expertise and care of our surgical experts. Our physicians will help you to fully understand your condition as well as your options. We promise to employ only the most effective and least invasive surgical techniques to facilitate a swift recovery.
Uterine Fibroids Treatment in Kenya
Personalized  treatments
Uterine fibroids aren't easy, often causing you to plan your life around your heavy periods—not to mention the pain, bloating, and pelvic pressure.
If you're stuck carrying around extra sanitary products because you're constantly worried about accidents,or are seeking to get pregnant but uterine fibroids are a hindrance, consider learning more about the causes, symptoms, diagnosis and treatment plans here with us to enable you to make the most informed decision for you and your family.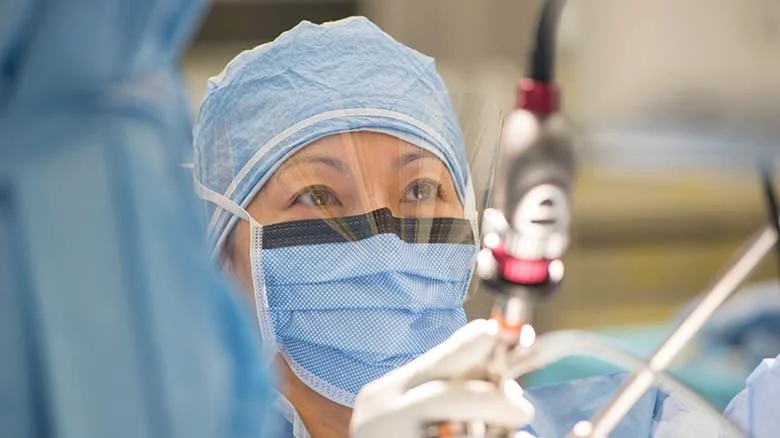 Uterine fibroids, also known as myomas or leiomyomas, are benign (non-cancerous) tumors that commonly grow in the wall of the uterus, or womb. They can occur anywhere in the uterus.
Uterine fibroids are most common in women in their 40s and early 50s. The cause is unknown, but they can be genetic and may be affected and encouraged by a long intake of hormones ( contraceptive pills) and delayed fertility.
Most fibroids do not turn into cancer but can lead to heavy prolonged periods, delayed fertility, abnormal pressure symptoms, and pregnancy-related complication including repeated miscarriages.
At KLASS, we are dedicated to the techniques & procedures that optimize the surgical care & recovery of women with both simple and complex fibroid conditions.
Types of uterine fibroids
Most uterine fibroids develop in the wall of the uterus and are categorized as being submucosal, intramural, or subserosal.
Submucosal – These involve the endometrial lining.
Intramural – These develop within the uterine muscle.
Subserosal – These develop on the outside of the uterus, and involve the serosal lining.
Pedunculated – These develop on stalks outside of the uterus.
What are some 
symptoms of uterine fibroids?

The symptoms caused by fibroids depend largely on the size, number and location of the fibroids. Tiny fibroids may cause no symptoms at all and may not have to be removed.
Increase in the amount and length of bleeding with your period – this is called menorrhagia.
Bleeding in between your cycles.
Frequent urination.
Painful intercourse ( dyspareunia ).
Lower back pain.
Painful defaecation ( dyschezia ).
Feeling of bloating & fullness.
Enlargement of abdomen.
Abnormal uterine bleeding – When the tumors interfere with the blood flow to the lining of the uterus, they can cause prolonged, painful and heavy periods and women who bleed excessively may develop anemia.
Are uterine fibroids dangerous during pregnancy?
Fibroids do not interfere with ovulation, but they could affect fertility and may result in a poorer pregnancy outcome.
They can however interfere with normal daily life and can affect your ability to get pregnant or carry a fetus to term often related to repeated miscarriages and premature labor.
If you have fibroids and desire to become pregnant, feel free to discuss your options and treatment plan with our gynecologist Prof. Rafique Parkar to know how we can best help you achieve your goal.
How are fibroids diagnosed?
Fibroids can be diagnosed with a physical exam and pelvic ultrasound (similar to that used in pregnancy). Often an MRI (magnetic resonance imaging) is performed to delineate the exact locations, number, and size of fibroids.
Uterine Fibroids treatment in Kenya at KLASS
Our gynecology surgeon in Kenya at KLASS, renowned Prof. Rafique Parkar has extensive experience in treating fibroids. We offer a number of options and are happy to discuss the details with you and answer any questions you may have.
Medical techniques for treating fibroids
If you have mild symptoms of fibroids one may suggest taking over-the-counter medications like ibuprofen or acetaminophen to help relieve any pain. 
Low-dose birth control medications also can help control your symptoms. This medication inhibits the growth of fibroids and can help control any heavy bleeding you may be experiencing. However, they should not be taken for prolonged periods. 
Methods including uterine artery embolization & HIFU should not be considered if one desires fertility. 
If you experience heavy bleeding during your periods, your doctor may prescribe or suggest iron supplements to keep you from getting anemia.
The levonorgestrel containing intrauterine device (Mirena) may be effective occasionally in managing bleeding in women with fibroids within the cavity of the uterus .
It may also be effective in decreasing the volume of smaller fibroids.
World-Class Surgical
Treatment for Fibroids

There are 3 main surgical approaches that can be performed to remove fibroids.
They are Laparoscopic myomectomy, hysteroscopic myomectomy and laparoscopic hysterectomy ( in elderly patients who have completed their families and do not desire future fertility ).
Myomectomy
Myomectomy is a type of surgery used to remove uterine fibroids only and retain the uterus.
Laparoscopic myomectomy
Laparoscopic myomectomy is a minimally invasive procedure in which multiple small incisions are made in the abdomen and the fibroids (even very large ones) are then removed. These procedures are related to one's level of training and expertise. KLASS Surgeons have had close to 20 years of experience and have removed fibroids as large as 3000 grams. Multiple fibroids can also be removed however these procedures take longer to perform.
Benefits of Laparoscopic Myectomy For Women Still Looking to Have Children
There are numerous benefits to laparoscopic myomectomy. In particular, for women who are planning to maintain their fertility and desire a minimally invasive approach is a suitable option.
Some of the benefits to this procedure include:
Reduced blood loss than traditional open myomectomy therefore no need of blood transfusion.
Faster return to work and normal function than open myomectomy.
Less pain versus open myomectomy.
Better fertility outcomes due to reduced tissue scarring.
Most patients will go home the same day.
Hysteroscopic Myomectomy
Hysteroscopic Myomectomy is a technique that can only be used if the fibroids are submucosal or are within the uterine cavity.
With this procedure, no incisions are needed, instead a hysteroscope, which is a little like a small telescope is inserted into the uterus through the natural passage and the cervix. A camera is attached to the hysteroscope, so the physician can see the areas requiring treatment.
The hysteroscope has a thin loop attachment and a small electrical current is used to cut through the fibroids. This automatically seals blood vessels so healing, and recovery are faster.
Hysterectomy is a procedure in which the uterus is removed. More often if there is no indication the ovaries are retained for hormonal support. A Hysterectomy can be done without removing the cervix ( subtotal hysterectomy).
However if the cervix is retained regular Pap smears have to be done.
Do medications, my diet or smoking
affect the growth of fibroids?

Medications: Birth control pills do not cause fibroids to grow, but may control some of the symptoms. Injections of Depo-Provera or progesterone (the anti-estrogen) has been shown to protect against growths. Medicines used for fertility do not affect fibroid growth.
Diet: Caffeine will not cause an increase in growth or developing new tumors. Foods that have been shown to have an association with increased fibroid growth include beef and red meat, ham, and alcohol. Green vegetables, dairy products, and fruit will decrease the risk. Soy will not affect growth.
Smoking: Smoking has a possible decreased effect on fibroid development and growth. Smoking, of course, is not a reasonable option, as it is associated with higher risks of lung, bladder, and cervical cancer.
Your Fibroids Care With Prof. Rafique Parkar
Care for her unique needs
Reserve An Appointment
Should you wish to book your appointment online, Our Doctors Calendar is available to you, Simply head over to Reserve your Appointment and view the doctors available times where we can be able to help you